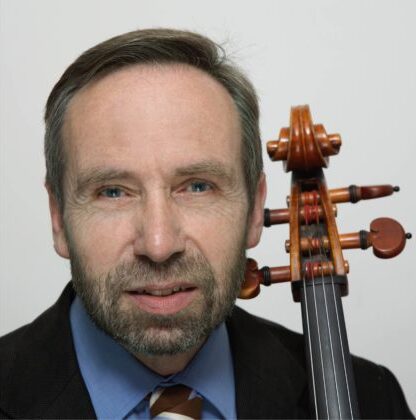 Philippe Muller
Born in Alsace, Philippe Muller was raised in both the French and German musical traditions of that province. He has kept an open mind to different cultures and pursued a multi-faceted career, performing an extensive repertoire, not only as a soloist, but also as a member of various chamber music ensembles. In 1970, with Jacques Rouvier and Jean-Jacques Kantorow, he founded a piano trio that was particularly appreciated for its dynamism and homogeneity. His seven years working with the Ensemble Intercontemporain, founded in France by Pierre Boulez, enabled him to understand and manage the music of our time.
In 1979 he succeeded his master André Navarra as cello teacher at the Conservatoire de Paris. His more than three decades teaching at the Conservatoire allowed him to train an impressive number of young cellists. Many of them, such as Xavier Phillips and Gautier Capuçon, for example, now have remarkable individual careers.
Philippe Muller has been invited to give master classes in prestigious institutions around the world, particularly in Kyoto, Japan, where for twenty-two years he has been involved in an academy of french music. Many international festivals invite him regularly. He performs mostly in Europe, but also in Canada, the United States, Latin America, Japan, and Korea.
Mr. Muller's extensive discography reflects his personality, presenting a range of works from Vivaldi, Beethoven, and Brahms to Fauré, Ravel, Martinu, Malec, and Merlet, not to mention the complete suites of J. S. Bach.
He plays a 1756 Gennaro Gagliano.