Pianists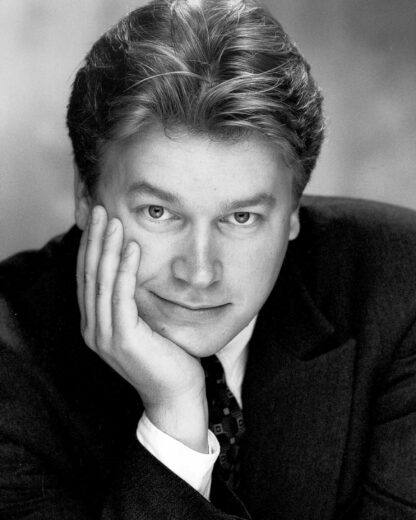 Mikael Kemppainen
Mikael Kemppainen studied piano at the Sibelius Academy in Finland under the guidance of Minna Pöllänen and later Professor Liisa Pohjola. He has also completed his studies with various masterclasses, as well as chamber music with Ralf Gothóni and lied with Ilmo Ranta and Hartmut Höll.
Kemppainen has received many awards in piano and chamber music competitions, including first prize in the Jyväskylä Piano Competition in 2001. He has performed as a soloist with several orchestras and at festivals such as the Naantali Music Festival, the Helsinki Festival, the Turku Music Festival, the Espoo Piano Week, the Kuhmo Chamber Music Festival, and the Berlin PianoForum Congress concert series. He has also made radio recordings for Yleisradio.
Kemppainen has always been an active chamber musician and has performed extensively, especially with string instruments. He currently works as an accompaniment teacher at the Turku Conservatory. He is often seen as a pianist in various masterclasses and competitions; he is now participating in the Paulo Cello Competition for the second time.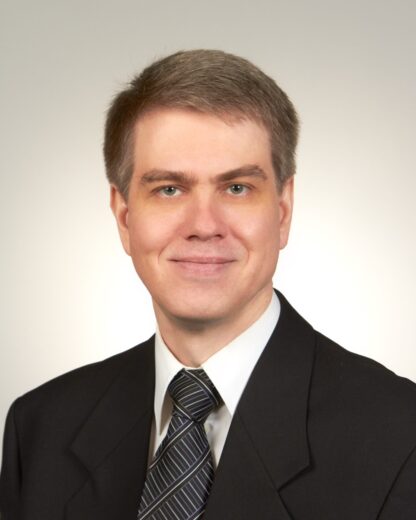 Joonas Pohjonen
Joonas Pohjonen studied the piano with Meri Louhos and Erik T. Tawaststjerna at the Sibelius Academy, obtaining a Master's degree in 2000. He has won numerous prizes in Finnish and Nordic piano competitions, among others the first prize in the national Maj Lind competition in 1997.
He has had an extensive and versatile career as soloist, pedagogue, accompanist and composer. He has performed as soloist with many Finnish orchestras such as the Finnish Radio Symphony Orchestra, Helsinki Philharmonic Orchestra and Sinfonia Lahti. He has also performed regularly on Naantali Music Festival since 1998.
Joonas Pohjonen is Senior Lecturer at Metropolia University of Applied Sciences, Helsinki. He has also more than 30 years of experience as collaborative pianist at the Sibelius Academy and on various international masterclasses and competitions. In addition, he has been involved in the development of MyPianist, an AI-based virtual accompanist app for mobile devices released in 2019 by the Finnish startup Colla Parte Ltd.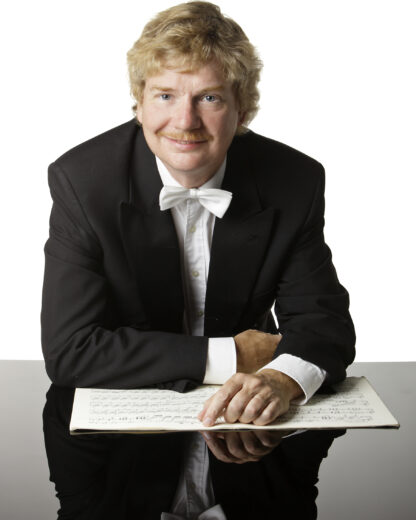 Juhani Lagerspetz
Juhani Lagerspetz (b. 1959) began studying the piano at age six at the Turku Conservatory. He continued his studies at the Sibelius Academy and the Leningrad (now St.Petersburg) Conservatory in Russia. Lagerspetz made his debut as soloist at the age of thirteen, playing Shostakovich's Second Piano Concerto with the Finnish Radio Symphony Orchestra.
Juhani Lagerspetz has won competitions in Finland (the Ilmari Hannikainen piano competition in 1975 and the Maj Lind Competition in 1976) and placed well in international competitions too, his most significant achievement being special prize of the jury at the Tchaikovsky Competition in Moscow in 1982. His success has led him to perform in Scandinavia, Europe, Japan, Russia, the USA, South Korea, Chile and Brazil. He is also active as a chamber musician, he has taken part in numerous chamber music festivals (Vienna, Flanders, Mondsee, Kreuth, St. Nazaire, Kitakyushu, Delft, Stavanger, Esbjerg etc.). In Finland he appears regularly at the Kuhmo and Naantali music festivals. In spring 1993, Lagerspetz received glowing reviews for his recital at the Wigmore Hall in London.
Juhani Lagerspetz has collaborated with many conductors, such as Arvid Jansons, Sixten Ehrling, Rudolf Barshai, Paavo Berglund, Esa-Pekka Salonen, Leif Segerstam among others. He has performed with the instrumentalists Barry Tuckwell, Ida Haendel, Arto Noras and Truls Mørk, and with the singers Elisabeth Söderström, Stephen Genz and Camilla Nylund, to mention a few.
Lagerspetz is also a tenured teacher in piano at the Sibelius Academy. He has twice received the five-year artist's grant from the Finnish Government (1989 and 1996). Juhani Lagerspetz has performed dozens of piano concertos and extensive series of concert programs such as the four Rachmaninov piano concertos on two consecutive evenings or works by Beethoven, Brahms and Ravel. Lagerspetz has premiered the piano concertos by Erik Bergman, Jouni Kaipainen, Jukka Tiensuu and Paavo Heininen (Piano Concerto No. 4). He has made numerous recordings for radio and for record companies. In 1994, Lagerspetz was awarded the Alfred Kordelin Foundation Prize for his merits as a performing artist. In 2009 he was appointed as one of the two piano professors of the Sibelius Academy.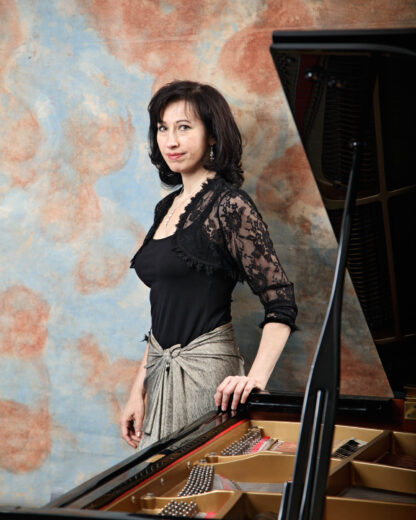 Valeria Resjan
Valeria Resian began her piano studies in Russia. She moved to Finland with her parents in 1990 and continued her studies at the Sibelius Academy with Hamsa Al-Wadi Juris. She also studied chamber music with Ralph Gothoni. In 1996-97, she studied at the Reina Sofía High Music School with Dmitri Bashkirov.
In 1992 Valeria Resjan won the National Maj Lind Piano Competition together with Laura Mikkola. In 1995 she won the International Pilar Bayona Competition in Zaragoza, Spain. In 1996 she was awarded with the fourth prize at the International Piano Competition of Montreal, where she was also granted the special prize as the favourite of the audience.
Valeria Resjan has performed as a recitalist, chamber musician and orchestra soloist. She is collaborating actively with such internationally renowned musicians as Ola Karlsson, Marko Ylönen, Jan-Erik Gustafsson, Hagai Shaham, Elina Vähälä, and also Takacs, Chillingirian and Michelangelo quartets as her chamber music partners. She has played with such conductors as Okko Kamu, William Boughton, Jorma Panula, Jukka-Pekka Saraste, Osmo Vänskä, Sakari Oramo and Klaus Mäkelä. She has given concerts in Norway, Russia, Japan, China, Spain, Canada and Emirates. In Finland, she has made appearances in many music festivals, including the Kuhmo Chamber Music Festival, Turku and Mikkeli Music Festivals, Espoo Piano Festival and the Helsinki Festival.
Since year 2004, she has been performing regularly with Pietari Inkinen and Tuomas Ylinen. This trio has recorde Tchaikovsky and Sibelius music and had a concert in the Wigmore Hall of London in 2007. Valeria Resian has been awarded a scholarship by the Finnish Culture Fund thrice.
Nowadays, she is piano teacher at The Helsinki Conservatory of Music and a chamber pianist at the Sibelius Academy.