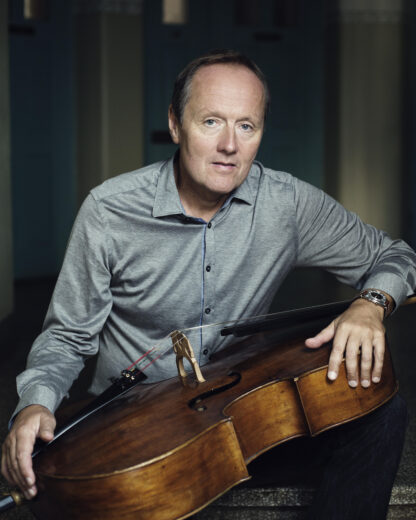 Martti Rousi
Martti Rousi has been equally successful as both an international soloist and an educator. He has an extensive repertoire with smaller orchestras from Baroque to modern and has appeared at festivals all over the world.
From 1993 to 2009, Rousi was Artistic Director of the Turku Music Festival. In 2010, he formed a cello ensemble with his best students and was Artistic Director of the Sibafest in Helsinki. He was Artistic Director of the Sibelius series at the Verkatehdas concert venue and Artistic Director of Suvisoitto in Sysmä 2013–2014. In 2019, together with Laura Martin, he founded a new Cellofest in Helsinki, gathering young soloists to leading concert halls in Finland.
Rousi's most important teachers were Arto Noras, János Starker, Natalia Gutman, Valter Deshpalj and William Pleeth. Since 1995, he has been a professor at the Sibelius Academy in Helsinki, and since 2016, a visiting professor at the Shanghai Conservatoire. He is also invited to hold masterclasses at leading academies on all continents and has served on the jury of major international cello competitions. His discography includes several solo and chamber recordings for the Ondine and Finlandia labels.