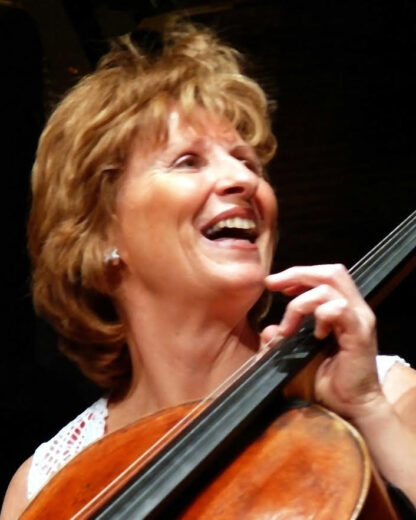 Maria Kliegel
Maria Kliegel studied with János Starker at Indiana University. Mstislav Rostropovich described her as La Cellissima: "The best cellist I have heard since Jacqueline du Pré." She has made a name for herself through her untiring commitment to contemporary music, which includes world premieres and CD recordings of works by, among others, Alfred Schnittke and Sofia Gubaidulina as well as Wilhelm Kaiser-Lindemann's Hommage à Nelson Mandela.
A jury member in many competitions, Maria Kliegel is known for her active involvement in music education. Since 1986, she has been teaching a masterclass at the Cologne University of Music as well as at the Cello-Forum La Cellissima she founded in 2021.
After almost three decades of brilliant and critically-acclaimed productions for the Naxos label, with over 40 solo CDs and two Grammy nominations, Maria Kliegel's latest production Voyages Sonores presenting works by G. Connesson, C. Debussy, F. Poulenc, M. de Falla, E. Granados and G. Cassadó was released in 2019 on the Genuin label. The album was nominated in 2019 for the International classical music and the German Opus Klassik award. Maria Kliegel's extensive repertoire has been documented on both CD and video. With around one million CDs sold worldwide, she is the market leader in cello literature.