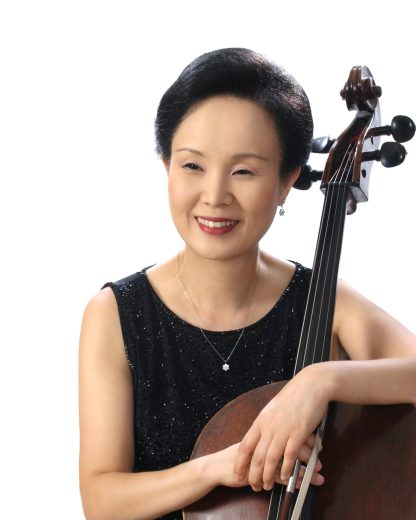 Hyoung Won Chang
Cellist Hyoung Won Chang is a professor at the Seoul Central Conservatory, Korea National Institute for the Gifted in Arts, the Yewon School, Seoul Arts High School, Sunwha Arts High School. Previously, she was a faculty member of the Korea National University of Arts, Kyung Hee University, Yonsei University, Ewha Women's University, Sookmyung Women's University and Korea National University Art's Precollege division.

A graduate of the Seoul National University and Hochshule für Musik, Freiburg, her mentors included A. Navarra, A. Janigro, M. Cervera, E. Finke, and A. Noras in various countries in Europe. Inspired by great
cellists around the world, Ms. Chang continues to frequently attend festivals such as the Manchester International Cello Festival, World Cello Congress, Kronberg Academy, Verbier Festival and many others.

Having received the "Best Teacher" award at the Young Tchaikovsky
Competition and the "Special Teacher" award at the Antonio Janigro
International Competition, Ms. Chang has frequently served as a jury
member at the International Young Tchaikovsky, A. Janigro
International, A. Janigro Junior International, and the Davidov
International Cello Competitions.

As a performer, Hyoung Won Chang was a founding member of the Korean
Symphony Orchestra, and the associate principal cellist in the Seoul
Chamber Orchestra, where she also served as the personnel manager.