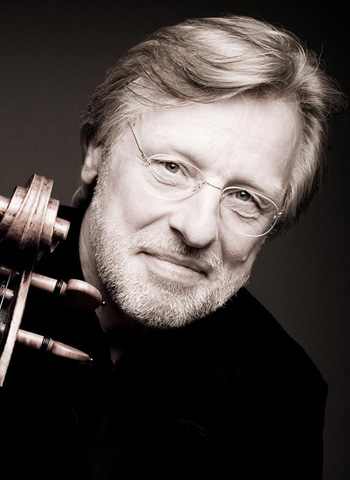 Frans Helmerson
Swedish cellist Frans Helmerson has collaborated with many of today's finest conductors, including Seiji Ozawa, Colin Davies, Neeme Järvi, Evgeny Svetlanov and Esa-Pekka Salonen. He has also toured worldwide with major orchestras.
Helmerson studied in Gothenburg, Rome and London with Guido Vecchi, Guiseppe Selmi and William Pleeth. He also benefitted greatly from the guidance and support of Mstislav Rostropovich. He was Artistic Director of the Korsholm Festival in Finland from 1994 to 2001 and frequently appears at international chamber music festivals, such as Verbier, Prades, Naantali and Kuhmo. In 2003, he formed the Michelangelo String Quartet.
After a professorship at the Cologne University of Music, he moved on to his current positions as visiting Professor at the Hochschule für Musik Hanns Eisler Berlin, Professor at the Kronberg Academy and at the Tibor Varga Music Academy, and lecturer in the cello at the Barenboim-Said Akademie.
His recordings include concertos by Dvořák and Shostakovich, the Brahms Double Concerto with violinist Mihaela Martin, the Bach Solo Suites, and others.