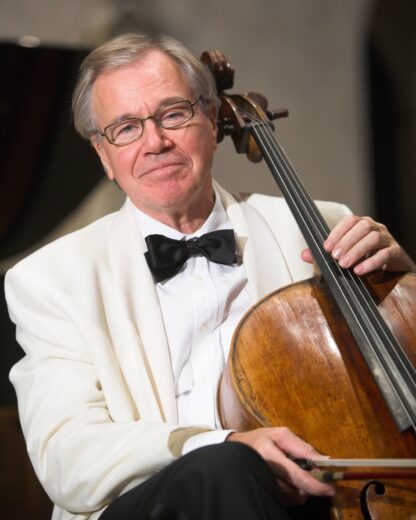 Arto Noras
Arto Noras is a contemporary giant of cello art. After studying under Yrjö Selin at the Sibelius Academy in Helsinki and Paul Tortelier in Paris, his success at the 1966 Moscow Tchaikovsky Competition marked the start of a notable international career.
Arto Noras has performed as a soloist with most of the leading orchestras and conductors around the world, and has also served as an active chamber musician. His repertoire extends to virtually the entire literature written for the cello.
The amount of recordings is extensive, including several works dedicated to him. with recording partners including such distinguished figures as Krzysztof Penderecki and Aulis Sallinen. Arto Noras' career as a professor at the Sibelius Academy, his master classes given all over the world, and his work on the juries of international cello competitions have influenced the development of cello art both in Finland and globally.
He has founded Naantali Music Festival and the International Paulo Cello Competition, and continues to serve as Artistic Director of both events. He has both commissioned and premiered several works performed at Naantali Music Festival.