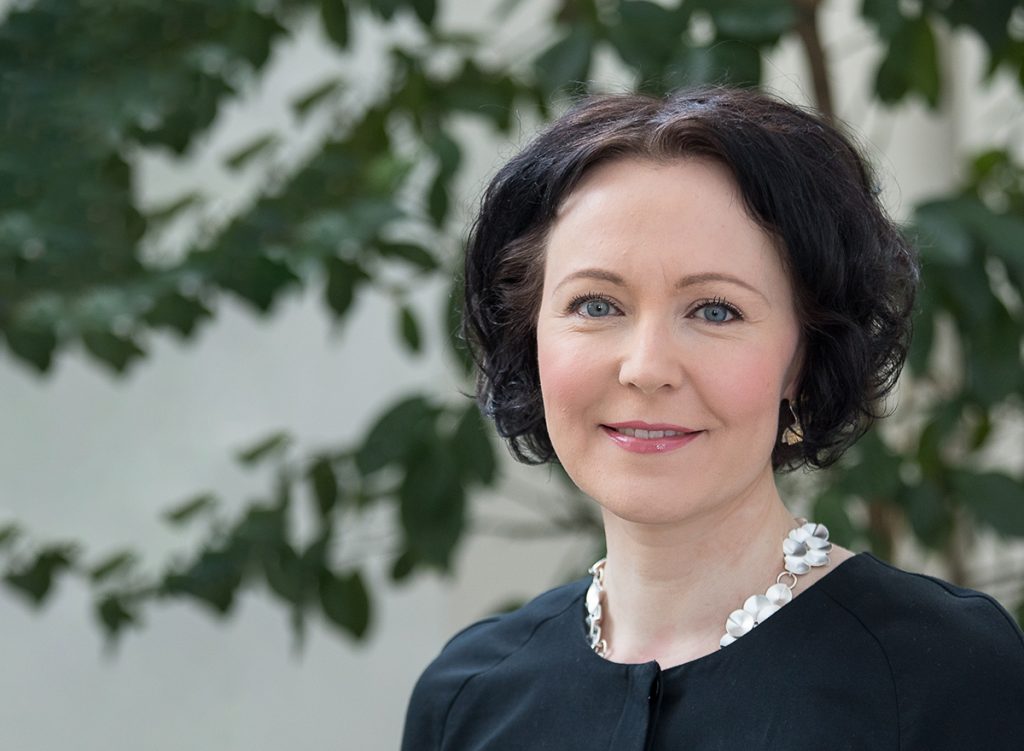 Cello music of the highest order, combining technical virtuosity with sensitivity of interpretation, ranks among the most enchanting of the arts. The International Paulo Cello Competition to be held in Helsinki, Espoo and Lahti on October 1–12 is a chance to witness this delicate balance of brilliant execution and personal expression.
As patron of the event, I am particularly pleased that it has this year attracted a record number of the most talented cellists from no fewer than 23 countries. Warmest congratulations for this achievement go to the whole organisation and especially Artistic Director Arto Noras, who with his unique charisma and vision has decisively contributed to the Paulo's great prestige.
For the public at large, the Paulo Competition is a cultural experience to which all are welcome. I wish the star competitors the very best of luck and success and our audiences many memorable moments with the cello and its music.
Jenni Haukio
Competition Patron
Spouse of the President of the Republic of Finland