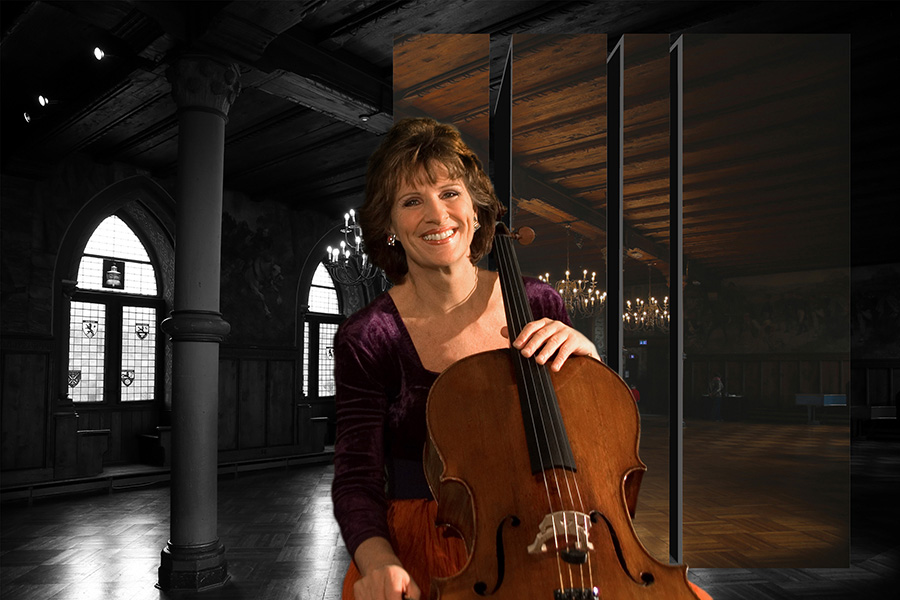 Maria Kliegel
After studying with Janos Starker at Indiana University, in 1981 Maria Kliegel won the Grand Prix of the Paris Concours Rostropovich. Mstislav Rostropowitsch subsequently became one of her most important mentors.
She started a successful recording career on the Naxos label in 1991, and her recording of the Dvorak and Elgar Cello Concertos with the Royal Philharmonic Orchestra in London has been a bestseller for many years.
The composer Alfred Schnittke described her recording of his First Cello Concerto as the definitive performance. She has received frequent honours including two Grammy nominations. For her multimedia book and DVD project, Schott Master Class – Cello:Mit Technik und Fantasie zum künstlerischen Ausdruck, published in 2006, she has also received two prestigious awards,the special "Digita Award" and the European Media Award "Comenius EduMedia-Siegel".
This was the starting point for the production of the English version Cello-Master Class Using Technique and Imagination to achieve Artistic Expression, released on the Naxos label in 2010.
Since 1986 she has been professor at the Cologne Musikhochschule and in 2001 established, with Ida Bieler (violin) and Nina Tichman (piano), the Xyrion Trio, which undertook the artistic supervision of the Andernach Music Festival at Namedy Castle in 2007.
Maria Kliegels upcoming CD-production (April 2018) with french and spanish music and works of of composers G. Connesson, C. Debussy,F. Poulenc, de Falla etc.- accomponied by remowned Pianist Oliver Triendl- will be released in autumn 2018 by the german label GENUIN.
After almost three decades of comprehensive and successful productions on label NAXOS, Maria Kliegel is going to start with this new album now a promising and successful cooperation with label GENUIN.
Maria Kliegel plays a cello made by Carlo Tononi, Venice, in ca. 1730.